TRIM ION HYPER

Electrolyzed hydrogen rich water conditioner Trim ion HYPER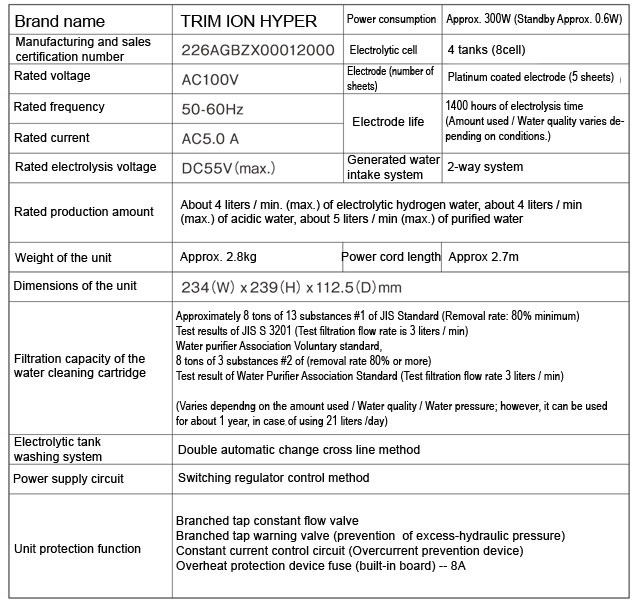 * Note that specifications are subject to change without prior notification due to improvements and there may be some differences in the product.
* Since the presented product color is in print, it may differ from the actual color.
* Note that the product ratings and design may be changed for improvement without prior notice.
* Sufficient pH may not be achieved sometimes because of the water quality in that region (underground water, etc.). Please consult your dealer before purchasing.